Erotische Massage in Frankfurt
Im Kaskade Massagestudio, der Nummer Eins in Frankfurt, bekommen Sie Massage-Service auf höchstem Niveau. Die sinnlichen Massagen, darunter zum Beispiel die
Nuru Massage
, oder die
Tantra Massage Frankfurt
, werden Ihnen aus fachkundiger Hand zu tollen Konditionen angeboten. In unserem Kaskade Massagestudio kann man sich vollends entspannen und die erotische Massagen Frankfurt richtig genießen. Wir bieten Ihnen die Möglichkeit sich in unserem angenehmen Ambiente und bei gemütlicher Atmosphäre von den Anstrengungen des Alltags bei einer erotischen Massage zu erholen und neue Lebensgeister zu wecken. Gönnen Sie sich, Ihrem Körper und Ihrem Geist eine Verschnaufpause und erfahren sie die wohltuende Wellness-Wirkung, welche die
erotische Massagen Frankfurt
hervor ruft.

Wärme und Geborgenheit durch sinnliche Massagen
Die
erotische Massage Frankfurt
wird jeden Gast von der unglaublichen und sinnlichen Welt der Massagekünste überzeugen. Unsere bezaubernden Masseurinnen zeigen unseren Gästen die Kunst, sich durch die sinnlichen Massagen vollends zu entspannen, seinen Körper mit dem Geist in Einklang zu bringen und einfach alle Sorgen loszulassen. Ebenfalls hilft eine erotische Massage Frankfurt dabei, seinen Berührungsängsten gegenüber anderen, oder generell der Angst vor intimer Nähe zu entkommen. Durch die Wärme und Geborgenheit, die durch Ihre Masseurin vermittelt wird, wird die Anspannung in Kürze verfliegen. Beim Empfang legen wir großen Wert auf Freundlichkeit und eine angenehme Atmosphäre. Mit Ihrer Masseurin begeben Sie sich zuerst in eines der Zimmer. Dort sprechen Sie erst einmal miteinander, über die erotische Massage Frankfurt, um einfach die Anspannung von Ihnen zu nehmen. Nach dem Smalltalk geht es dann zur gewünschten Massage über. Eine weitere, beliebte Form der ursprünglichen erotischen Massage ist die
Body-to-Body Massage in Frankfurt
. Lassen Sie sich von Kopf bis Fuß vom zarten Körper Ihrer Masseurin verwöhnen. Genießen Sie die Ruhe und völlige Hingabe Ihrer Masseurin. Als bestes, erotisches Massagestudio in Frankfurt können Sie uns vertrauen, wir legen großen Wert auf Respekt und Diskretion sowie ein unvergessliches Massage-Erlebnis.
Große Auswahl an Erotikmassagen bei Kaskade
Ein derartiges Gefühl, kann man nicht beschreiben, man muss es einfach erleben. Es gibt wenig andere Möglichkeiten, sich auf solch ein Level der Entspannung zu begeben. Relaxen Sie bei feinfühligen, aber intensiven
erotischen Massage Frankfurt
unserer attraktiven und fachkundigen Masseurinnen und genießen Sie das Gefühl im
Kaskade Massage-Studio
in den richtigen Händen zu sein. Als Top-Adresse unter den Massagestudios, bieten wir unseren Gästen einen breit gefecherten Service. Falls Sie mal keine Lust haben Ihre Wohlfühl-Zone zu verlassen, bieten wir gerne den Escort Massage Service an und kommen zu Ihnen nach Hause oder ins Hotel und bieten Ihnen eine erotische Massage Frankfurt an Ihrem Lieblingsort. Sie können aus unserem Angebot, welches eine Vielzahl an erotischen Massagen Frankfurt beinhaltet, zwischen der Body-to-Body Frankfurt, der Nuru Massage Frankfurt, der
Happy End Massage Frankfurt
und vielen
anderen wählen.
News
Now Nuru Massage!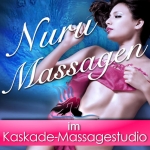 1 hour from 160 EUR
Allow yourself to be enthralled by Asia's latest massage sensation.
Feel the sensual touch of your masseuse's naked body while you float in the relaxing world of Nuru Massage. Experience the tingling combination of the warm touch of female skin and the pleasant, cool, slippery Nuru gel on your body. Your masseuse will use her entire body to transport you to a world of complete relaxation and harmony. Feel how the your bodies nestle into one another and enjoy deep harmony.
The celestial Nuru massage won't just pamper your body but also bring your spirit alive with feelings of desire, joy, wellbeing and relaxation. Enjoy intense emotions and feels and reach a state of complete balance with the Nuru massage.
In addition to our wellness programme for body and spirit a Nuru massage is also a little spa for the skin. The gel is not only invigorating and detoxifying, it also contains minerals that revitalise and strength your skin.
...mehr lesen
Now synchronous massage!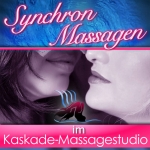 Leave your problems behind and relax with wonderful girls in our generous and noble atmosphere.
Our service differentiates by girl
Erotic massages with TWO girls
Is one of your fantasies to be pampered by two hot girls?
To see how two pretty girls touch and stroke each other with desire?
Then enjoy the synchron massage until you org*sm!
Quality, discretion, service
But an extraordinary massage experience begins before the session. That is why we at Kaskade Massagestudio Frankurt make sure that our visitors forget the stress and chaos of daily life the minute they step inside into a world of calm and relaxation. Friendliness, tranquillity and outstanding service are our hallmark. That is why, for example, our visitors receive complementary drinks before and after their massage and also why, for discretion, we ensure that our visitors don't run into after their massages. But despite all of these services we also offer very fair massage conditions and are even available for you all day Saturday and Sunday at happy hour prices!
...mehr lesen
Appointments