Body-to-Body Massage Frankfurt
Die Body-to-Body Massage ist in ganz Asien weit verbreitet und gilt dort schon seit Jahrhunderten als favorisierte Form der Entspannung des Körpers. Im europäischen Raum gibt es heute ebenfalls viele Liebhaber der
erotischen Massage
, doch werden hier Massagen dieser Art im Gesamten als verrucht betrachtet. Die Menschen denken dabei an verhüllte Sexarbeit, was aber so nicht richtig ist. Die
Body-to-Body Massage in Frankfurt
dient zur vollkommenen, körperlichen Entspannung, um neue Kraft zu tanken. Besonders Menschen, die sexuell unzufrieden sind, können durch solche
Happy End Massagen
Ihre Libido wieder finden. Nach der Massage ist man befreit von ernüchternden Gedanken und ist umgeben von einer anregenden Aura und positiver Stimmung, welche noch lange nach diesem prickelnden Erlebnis im Kopf erhalten bleibt.
Professionelle Massage Damen im Kaskade Massagestudio
Neben der Body-to-Body Massage bieten wie unseren Gästen weitere, erotische Massagen, unter anderem die
Nuru Massage in Frankfurt
an.Die Damen des Kaskade Massagestudio in Frankfurt bescheren Ihnen gern diese positive Stimmung. Unter der Kategorie "Team" können Sie vorab schon Eindrücke über die attraktiven Erotik Masseurinnen sammeln. Sie finden Angaben zur Person, zum Service, sowie erotische Fotografien der Damen. Suchen Sie sich schon auf der Website Ihre Herzensdame für die
Body-to-Body Massage Frankfurt
aus. Warten Sie nicht mehr lange auf dieses einzigartige Erlebnis und machen Sie noch Heute einen Termin aus. Bevor Sie zur erotischen Massage übergehen, dürfen sie Ihre Masseurin natürlich noch etwas kennen lernen. Bei einem kleinen Small Talk vor der Massage wird die anfängliche Nervosität gleich gelindert. Suchen Sie sich Ihre
favorisierte Masseurin
aus, spüren Sie die zarte, duftende Haut auf Ihrem Körper. Erleben Sie wie Arme, Beine, Brüste und weitere Körperstellen der Masseurin bei der Body-to-Body Massage Frankfurt zum Einsatz kommen.
Body-to-Body Massage in Frankfurt
Entspannen bei Kerzenschein, beruhigender Musik und wohlig warmen Öl auf Ihrer Haut. Vor Ihrem Termin können Sie ebenfalls gern festlegen, in welchem Raum Sie Ihre Body-to-Body Massage Frankfurt genießen möchten. Auf unserer Homepage können Sie sich die verschiedenen Massageräume ansehen und sich Ihren Favoriten reservieren. Es warten vier moderne und detailreich eingerichtete Zimmer auf Sie. Unser besonderes Schmuckstück ist der Kaskade Room, welcher sogar mit einer Stange zum Tanzen bestückt ist. Das ganze Ambiente ist einladend gestaltet und besticht durch die besondere Wohlfühlatmosphäre. Falls Sie sich gern einmal von spiritueller Lust berieseln lassen möchten, empfehlen wir Ihnen ebenfalls die sinnliche
Tantra Massage Frankfurt
. Das Team des Kaskade Massagestudio in Frankfurt legt großen Wert auf Ihre Zufriedenheit, teilen Sie uns also gern jederzeit Ihre Wünsche und Gedanken mit, damit wir Ihnen den besten Service bieten können. Wir freuen uns darauf, Sie mit der
erotischen Body-to-Body Massage in Frankfurt
verwöhnen und überzeugen zu dürfen.
News
Now synchronous massage!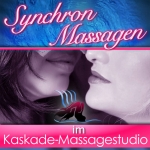 Leave your problems behind and relax with wonderful girls in our generous and noble atmosphere.
Our service differentiates by girl
Erotic massages with TWO girls
Is one of your fantasies to be pampered by two hot girls?
To see how two pretty girls touch and stroke each other with desire?
Then enjoy the synchron massage until you org*sm!
Quality, discretion, service
But an extraordinary massage experience begins before the session. That is why we at Kaskade Massagestudio Frankurt make sure that our visitors forget the stress and chaos of daily life the minute they step inside into a world of calm and relaxation. Friendliness, tranquillity and outstanding service are our hallmark. That is why, for example, our visitors receive complementary drinks before and after their massage and also why, for discretion, we ensure that our visitors don't run into after their massages.
...mehr lesen
Now Nuru Massage!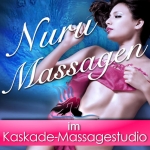 1 hour from 160 EUR
Allow yourself to be enthralled by Asia's latest massage sensation.
Feel the sensual touch of your masseuse's naked body while you float in the relaxing world of Nuru Massage. Experience the tingling combination of the warm touch of female skin and the pleasant, cool, slippery Nuru gel on your body. Your masseuse will use her entire body to transport you to a world of complete relaxation and harmony. Feel how the your bodies nestle into one another and enjoy deep harmony.
The celestial Nuru massage won't just pamper your body but also bring your spirit alive with feelings of desire, joy, wellbeing and relaxation. Enjoy intense emotions and feels and reach a state of complete balance with the Nuru massage.
In addition to our wellness programme for body and spirit a Nuru massage is also a little spa for the skin. The gel is not only invigorating and detoxifying, it also contains minerals that revitalise and strength your skin.
...mehr lesen
Appointments